Our Passion For What We Do Transfers Into Our Services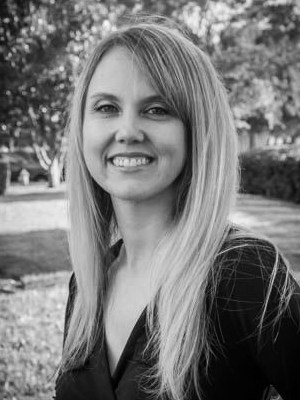 Erin Sullivan | General Counsel
Erin Sullivan was born and raised in Casper, WY. Erin wanted to be an attorney from an early age. In 2001 she graduated with honors from the University of Wyoming with degrees in Criminal Justice and Psychology. She moved to Jacksonville in the summer of 2002 to study at the Florida Coastal School of Law. She began working in the title insurance industry straight out of law school. It was 2005, the sub-prime lending boom was driving the market and speed was the only selling point in title service. Erin became quickly adept at handling high speed, high volume closings for the most demanding of clientele. Certainly much has changed since that time, yet Erin remains dedicated to being a real estate attorney who is not only extremely knowledgeable but also accessible to all of her clients.
Despite the contraction of the market in 2008, Erin continued her path forward in real estate law. She started and ran a small in-house title company for the Jacksonville firm Stellar Properties. Along with running the title company, Erin served as counsel for the property management side of the business. This experience greatly enhanced her knowledge base of another complex aspect within real estate law. Erin left Stellar Properties in order to help found Hillcrest Title. Her well rounded knowledge of real estate law, prompt responsiveness and solid work ethic has earned Erin fierce client loyalty.
Outside of the office, Erin is as dedicated to her friends and family as she is to client satisfaction. Above all she treasures spending time with her beloved husband Justin and her handsome son Talmer. She believes that the secret to her success is compassion.
OFFICE LOCATION
10245 Centurion Pkwy N #310
Jacksonville, FL 32256
Phone: (904) 239-3646​
Fax: (904) 239-3647​
OPEN HOURS
Mon-Fri: 8:30 AM - 5:00 PM
Weekends: Closed